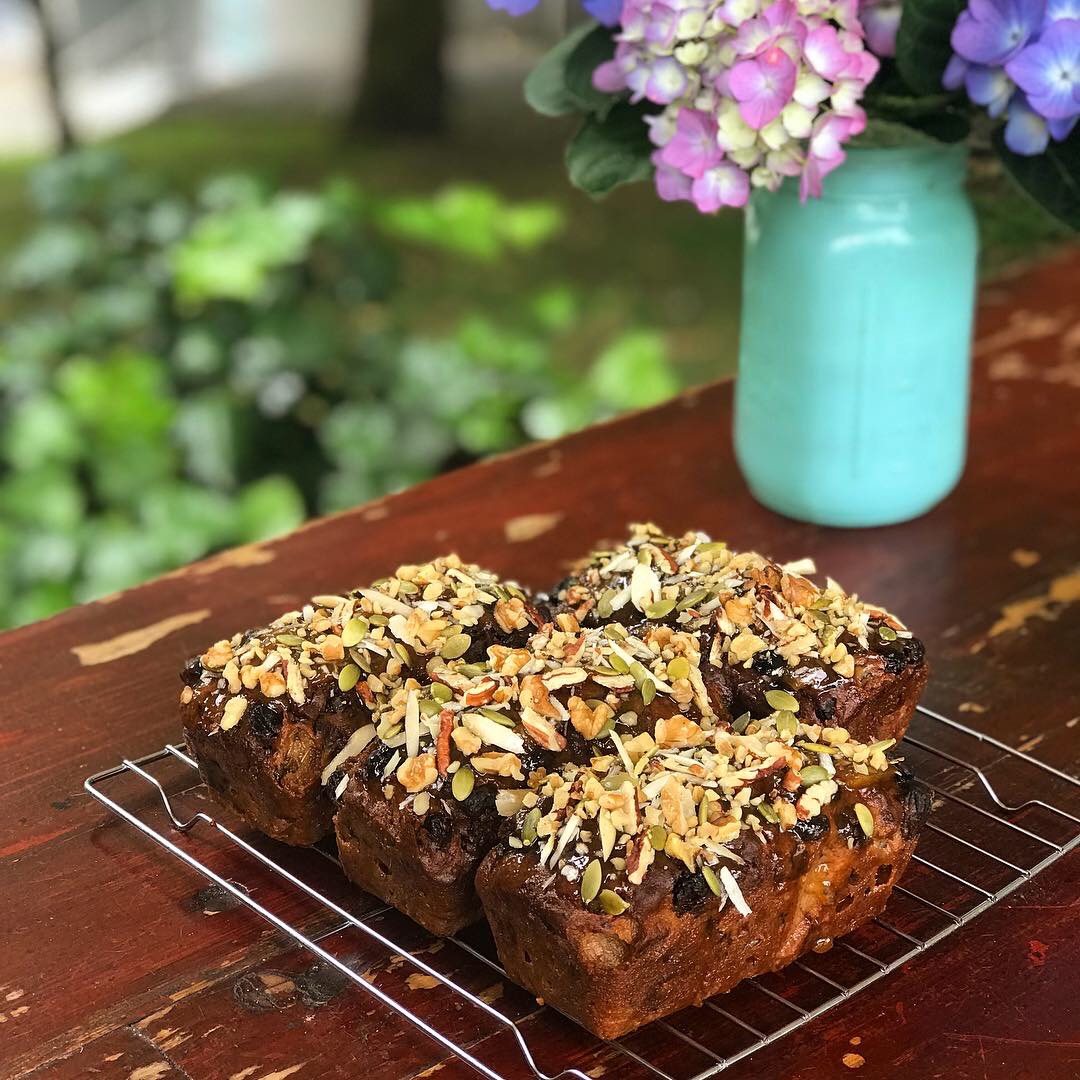 Pen Christmas Cake




Advanced orders are open for the annual Pen Christmas Cake.

Adding something extra special, this year we are pleased to collaborate with Tāmaki Makaurau locals Honest Rum. Launched out of curiosity and passion during last year's lockdown, Honest Rum is proudly carbon neutral and plastic free. A smooth six-spice aromatic, this characterful rum goes into our process each step of the way.

Starting in September, we set dried fruit to soak for two months. With regular top-ups, the apricots, prunes, golden raisins, cranberries and figs have time to luxuriate in fifteen bottles of Honest Rum.

In November the fruit is baked with pecans, hazelnuts, Brazil nuts, walnuts and almonds. From there we have twenty five bottles ready for brushing. Every few days, for over a month, each cake receives generous brushes of Honest Rum before becoming good and heavy for your festive season.

For custom dietary cakes please order by November 14th, in time for our baking stage. These options include vegan ($3 extra), gluten free ($3 extra), or nut-free (please add an allergy message to your web order). Thank you!