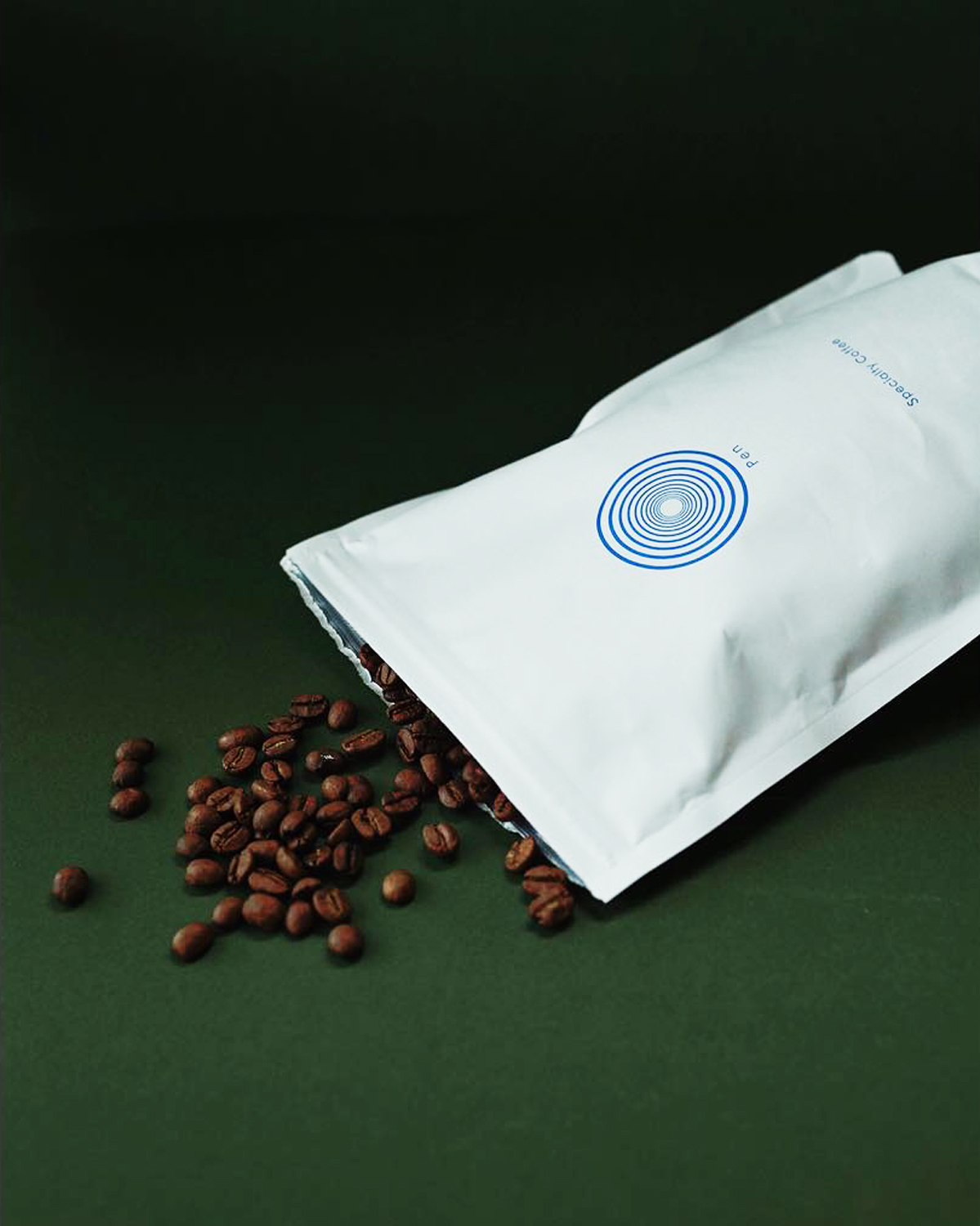 Pen original blend is developed in partnership and roasted by our friends at Be Specialty. Be Specialty is a speciality coffee roaster in Auckland, established by Ben Boyle in 2006. Yas met Ben back in 2008 when he first moved to Aotearoa:
Since those early days Ben has been a good friend of mine, sharing his knowledge about brewing, beans, roasting, cupping and fixing machines - and also supporting me with advice around jobs and visas. Ben made me feel welcome, and Be Specialty is still so important to Pen today.

-Community support-
5% of sales of Pen original blend will be donated to people who currently need support to live.
-Specialty Coffee-
Specialty is the highest grade of coffee and must score above 80 points on a 100 point scale, by certified coffee tasters. In addition to assured quality taste, speciality is also sustainably grown, transparently traded and fully traceable to the farm.
Supplying Pen Beans
Our specialty beans are great for home, work, or café and dining, and we also supply larger quantities. Please get in touch – we will be so happy for your office, shop or company to stock our beans.
Wholesale Partnerships
More than a transactional supply, we are also always keen to connect with new or existing businesses that have a similar concept to Pen: a good café lifestyle with sustainable quality and relationships at the centre. Mentorship and friendship are key in this world of coffee and hospitality. We love sharing our time-tested knowledge to help set others up well.
We don't want to be a franchise or become a big company, we just want to share our ways. Whether it be recipe and process sharing, people and business management, or story and community – we are here. Please contact us at
coffeepen.nz@gmail.com
for any enquiries. We can have a preliminary conversation to see if there is a good fit between us.